Service members with or without a traumatic brain injury can sign up to donate their brain upon death to the Brain Tissue Repository. The next of kin, upon the death of the service member, can also gift their loved one's brain to the Brain Tissue Repository. The process is simple, compassionate, and caring.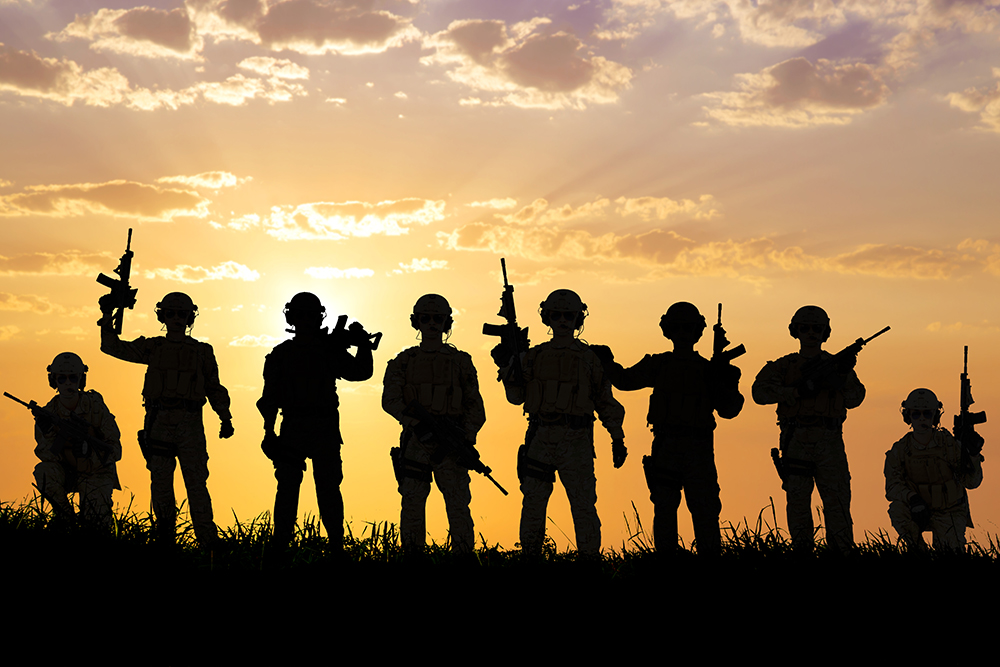 Service members
The Brain Donation Awareness Program is a voluntarily registry for service members interested in brain donation while they are still living.
It is open to anyone 18 and older, who has served in the military (Reserves, Active, Veteran), with or without traumatic brain injury, PTS, or any other co-existing disorders.
Please call us if you are interested in the program or submit the donation form below.
If you would like to join the registry, please fill out this contact form. A member of our team will be in touch with you soon.
Providing Answers to Family Members
Brain tissue donation after the loss of a loved one can help provide important closure for grieving families. Your loved one can continue to serve their country by helping to provide important answers about traumatic brain injury and how to prevent, diagnose, and treat this invisible wound.
Please contact us to learn more about donation. Call 855-366-8824 or email Stacey at stacey.gentile.ctr@usuhs.edu.
Frequently Asked Questions
Learn more about the gift of brain tissue donation.
An incision is made in the back of the head. After the brain tissue has been removed, the incision is closed. There is no damage to the face and the family can plan an open casket if desired.
No. Brain tissue donation will not delay, limit, or complicate the family's plans for a funeral.
No, our program will cover the cost(s) of donation for your loved one.
Most religions support brain tissue donation in the hopes that it will improve the lives of others. If you are concerned about this, we encourage you to discuss it with your spiritual leader.
At the time the brain is received, it is given a unique number. When researchers receive the brain tissue for study, only the unique code number identifies it. Family names or other specific identifying information are not included. And only designated, qualified staff have permission to access medical and service records or the autopsy report.
The legally authorized representative is free to withdraw consent at any time. To withdraw the donation, call our office at 855-366-8824. You will be asked to complete a form requesting to remove the donation from the repository.
BTR works with world-class experts in brain imaging and medical treatment development to study the differences between brains that have not been affected by traumatic brain injury and brains that have been affected.
Further questions?
Please call 855-366-8824. Our telephone line is monitored daily, and a team member will get back to you as soon as possible to help you make an informed decision.